We are a multiple award winning gallery in Sydney's Inner West that specialises in contemporary Indigenous art for modern interiors.
With artworks ranging from small affordable works to large investment pieces, our three light-filled floors showcase major exhibitions of indigenous masters, established artists and exciting new talent.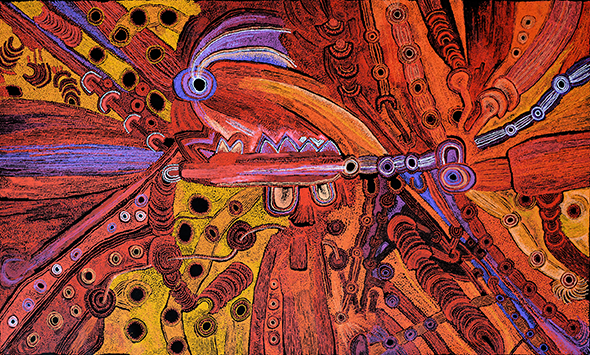 'Minma Marlilu Tjukurrpa' by Teresa Baker and Patricia Baker Collaborative (H 180 x W 300)
SALE artworks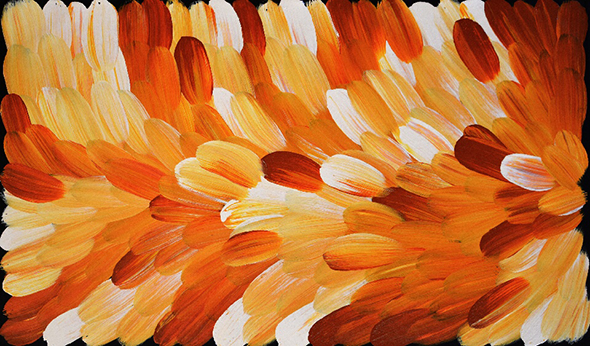 'Bush Medicine Leaves' by Gloria Petyarre (91 x 152 cm)
20% - 80% off 250+ quality aboriginal artworks! Many are works by well-known and collectible Indigenous artists – others are simply great artworks at a great price.
CLICK HERE to view all sale artworks.
Helen McCarthy Tyalmuty - Multiple Award Winning Artist
Already winner of the Peoples Choice Award at the 2007 Telstra National Aboriginal & Torres Strait Islander Art Award, in 2017 Helen was honoured to receive the Inaugural Margaret Olly Award at the Mosman Art Prize. Later in the year Helen was also a finalist at the Paddington Art Prize and the George's River Art Prize, winning the The Highly Commended Award at the former.
Click here to view our extraordinary collection of works from Helen McCarthy Tyalmuty including brand new artworks.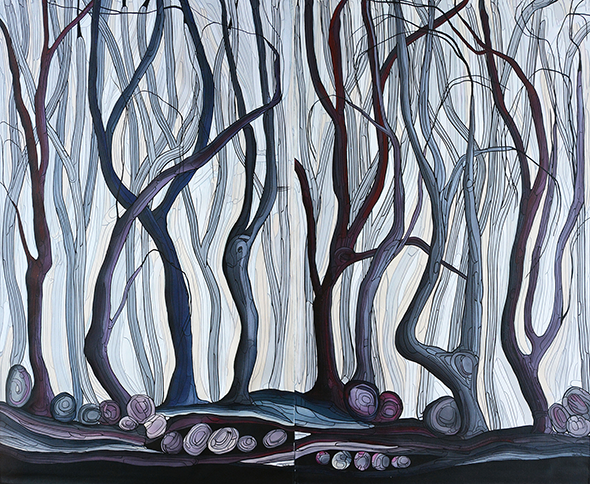 'Murrawuk' by Helen McCarthy (152 x 180cm)
Current Online Exhibitions
Coming up @ KOG
Baker Family Show 5 May - 27 May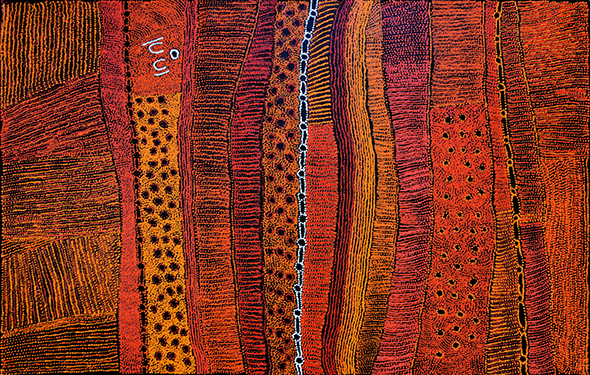 Jimmy and Maringka Baker, from the remote community of Kanpi in South Australia's APY lands, stormed onto the Aboriginal Art scene when headlining the 2007 Culture Warriors Triennial at the National Gallery in Canberra. 10 years later, this exhibition celebrates their legacy. Following a recent workshop at our studio in Alice Springs, we are proud to showcase stunning new works by Maringka, masterpieces from the late 2000s by Jimmy and an array of brilliant new pieces from Jimmy's and Maringka's families, including rising stars such as Teresa Baker (Wynne Prize and Telstra Award finalist) and Clarise Tunkin (Telstra Award finalist).

The Three Brothers - Warlimpirrnga, Walala & Thomas Tjapaltjarri 9 June – 1 July
Members of the lost tribe, Warlimpirrnga, Walala and Thomas Tjapaltjarri stunned the world when walking out of the desert in 1984. Within 3 years Warlimpirrnga's art featured in an exhibition in Melbourne. This exhibition features contemporary works by the three brothers.
Try our 'In Situ' Feature!
As well as our digital hang, art consultation and home trial services, we now have a feature on our website where you can see how an artwork will look in a lounge, dining, hallway or home office setting! To find out more, CLICK HERE

How to find your perfect artwork:
It has never been so easy: If you don't know much about Aboriginal art but you want to look at styles and the range available, use our Art Search tool where you can select price, colours, sizes, shapes, styles, regions and a whole lot of other criteria to find an artwork that's exactly right for you.
Or, you can search for highly collectable works, check out your favourite artists, see our newest artworks or for the thrifty, you can find a bargain on our sale page.
Join the Kate Owen Gallery Club
Premium service and more, for our valued Club members. Join us on our Kate Owen Gallery Facebook Page or tune in to our Members' Mail for news, invitations and Member offers. Sign me up!